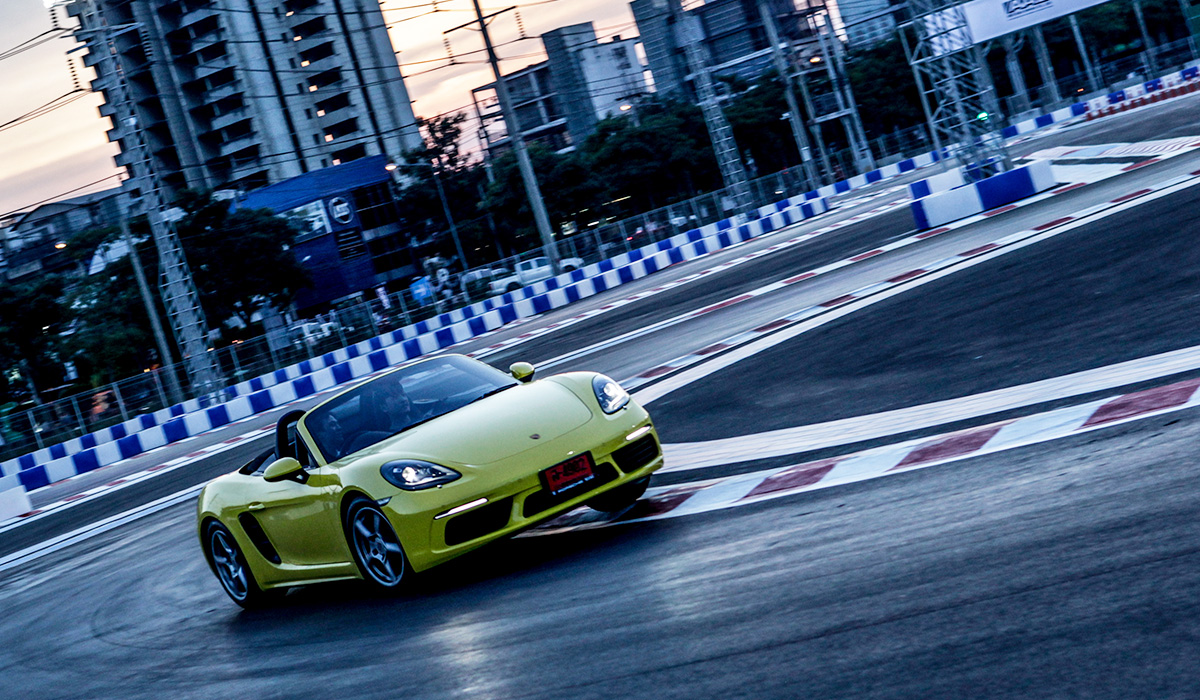 Two hundred plus Porsches descend on IMPACT SpeedPark for glittering extravaganza
We were delighted to welcome a very special event, "#dastreffen," on Saturday afternoon as more than 200 Porsche sportscars from across the eras descended on IMPACT Speed Park.
The glittering extravaganza for Porsche lovers was hosted by "GT Porsche Thailand" magazine while Official Porsche Importer for Thailand, AAS Auto Service, was the Main Sponsor. There was a full turnout of support of the "Renn Drive" crew as well as many owners, enthusiasts and famous celebrities who rolled up - some whom drove their cars from as far away as Malaysia! Read more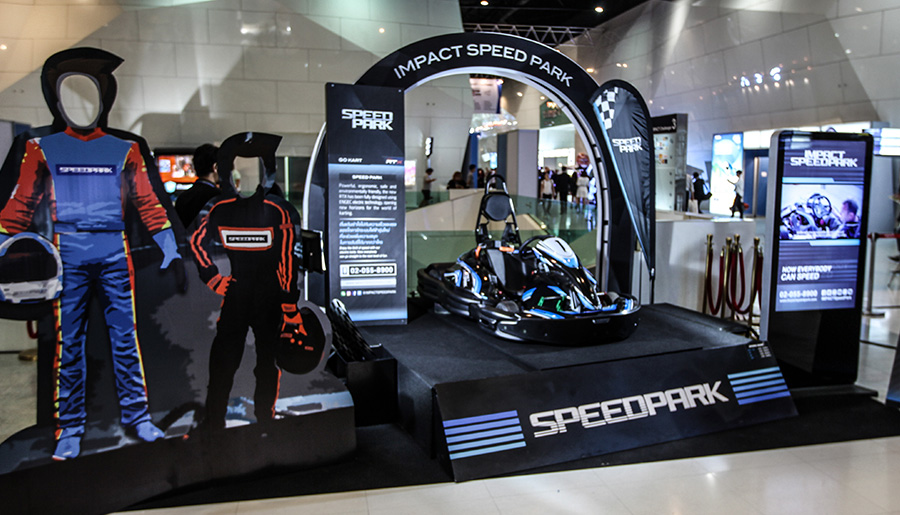 IMPACT Speed Park zooms into the Thailand International Motor Expo
IMPACT SpeedPark is hosting two booths during the 33rd Thailand International Motor Expo where you can find out more information, watch a video and see one of our world class Sodi RTX electic karts on display. We have two locations, one booth is situated in the Atrium of IMPACT Challenger Hall 3, right opposite the "Sky Kitchen", while the other display is in the lobby of the Novotel IMPACT Hotel. Our staff will be on hand to answer any questions. Both booths will run for the duration of the Motor Expo until 12 December 2016.