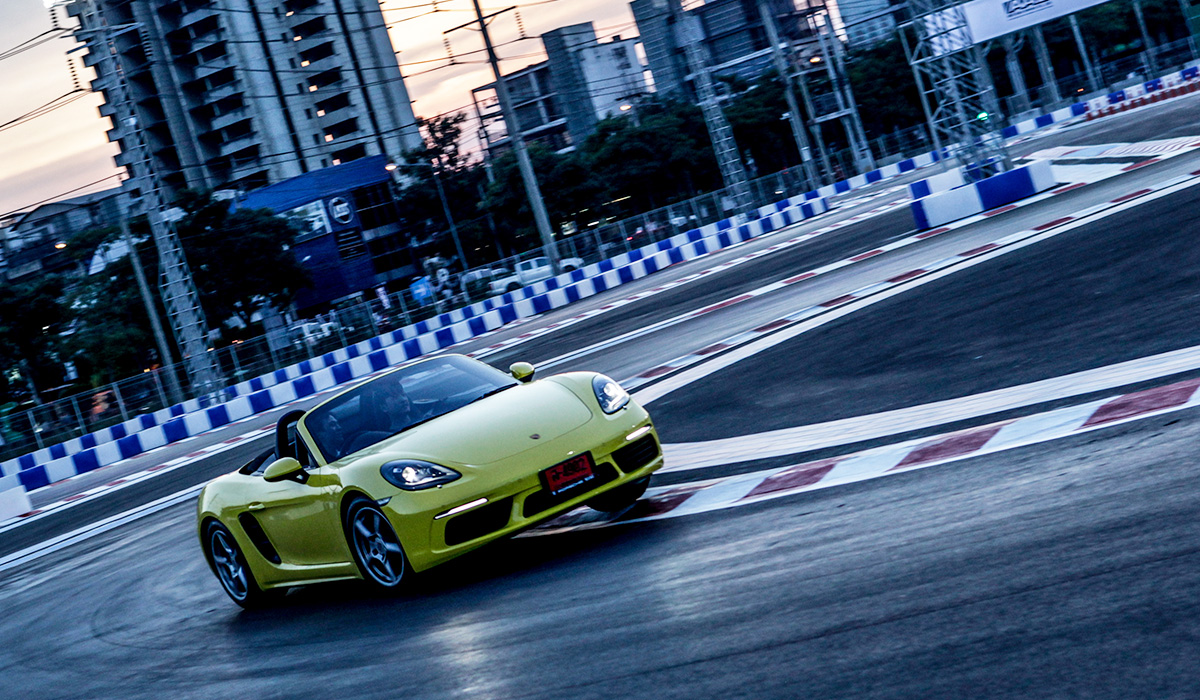 Two hundred plus Porsches descend on IMPACT Speed Park for glittering extravaganza
We were delighted to welcome a very special event, "#dastreffen," on Saturday afternoon as more than 200 Porsche sportscars from across the eras descended on IMPACT Speed Park.
The glittering extravaganza for Porsche lovers was hosted by "GT Porsche Thailand" magazine while Official Porsche Importer for Thailand, AAS Auto Service, was the Main Sponsor. There was a full turnout of support of the "Renn Drive" crew as well as many owners, enthusiasts and famous celebrities who rolled up - some whom drove their cars from as far away as Malaysia!
Highlight of the day were several sessions of "hot laps" on our 800m track by AAS Auto Service, which put the brand new Porsche 718 Boxster through its paces in front of its invited guests - at 8 metres wide our kart track is more than capable of allowing a high performance sportscar to show off its dynamic capabilities!
AAS also hosted an official booth that presented models from Porsche's current production range - the 718 Cayman, 718 Boxster and 991.2 Carrera 2 - as well as a stunning full size mockup of the Le Mans 24 Hours winning Porsche 919 Hybrid LMP1.
There was a phalanx of uber-rare models on show in the grounds of IMPACT Speed Park including the dramatic Carrera GT and the strictly limited numbers 911 'Lightweight' as well as a big turnout of "RWB Thailand" inspired and crafted cars. With plenty of trade booths scattered around, entertainment that including music and DJs, as well as food and beverages from our brand new "Breeze Café & Bar", it was a gathering to remember for fans of the Stuttgart marque.