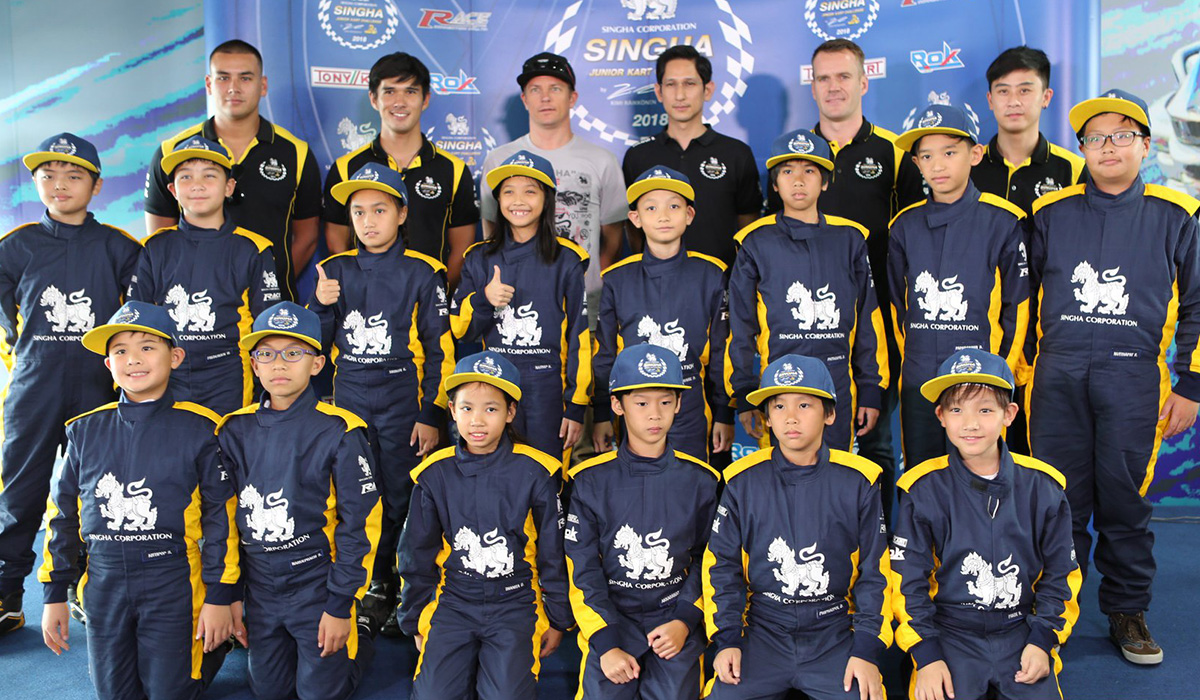 F1 SUPERSTAR KIMI RAIKKONEN REVS UP IMPACT SPEED PARK
IMPACT Speed Park was delighted to welcome Formula 1 superstar Kimi Raikkonen back for a second consecutive year when he headlined the Singha Junior Karting Challenge, of which he is the host, here.
In the world there are only twenty currently racing Formula 1 drivers, and of those just four have won an F1 World Championship title - so it's somewhere beyond amazing to have one of them turn up, jump in a kart and race here. Even more so when it's the legendary "Iceman" who drives for the most famous F1 team of them all, Scuderia Ferrari.
"Kimi" - as he's simply known to many millions of fans - is the patron of the exciting Singha Junior Kart Challenge, which starts youngsters off in pursuit of their motor dream, discovering and then honing raw talent at the earliest age.
After giving the kids a motivational talk and signing autographs, Kimi, who flew in straight from the iconic Singapore Grand Prix Night Race, took to the track for "hot laps" in a race-prepared "Tony Kart", immediately showing just why he became an F1 Champion.
Then, Kimi capped off the day by joining the celebrity senior race that saw our brand new fleet of gasoline karts in action for the first time, that's really the perfect way to introduce our newest and most exciting product.
For further media inquiries, please contact
IMPACT Exhibition Management Co., Ltd.
Jintana Phongpakdee / Awikan Buakong

Tel: 02-833-5061 / 02-833-5078
Email:

This email address is being protected from spambots. You need JavaScript enabled to view it.

/

This email address is being protected from spambots. You need JavaScript enabled to view it.