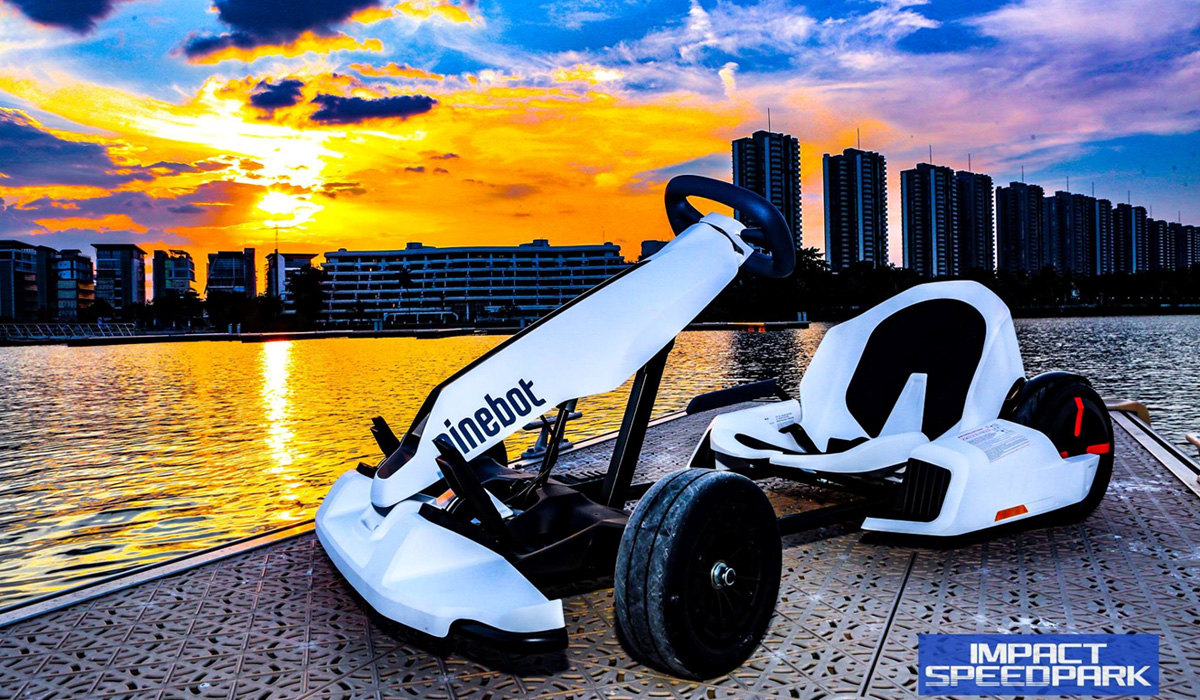 IMPACT Speed Park brings karting fun to young children with new "Mini Gokart"
Khun Piyathida Thurachon, Director of Leisure & Entertainment of IMPACT Exhibition Management Co., Ltd, has recently pinned down the business success of IMPACT Speed Park, the first world-class electric go-karting facility in Thailand that offers myriad racing options for all walks of life including electric, gasoline, and two-seater go karts.
With the introduction of "Mini Electric Gokart," we believe that children from five years old and up with a minimum height of 100 cm will be able to operate a go kart on their own and have fun riding it. Smart, stylish, and electric-powered, the mini go kart offers a genuine karting experience while providing zero emissions.
The new Mini Electric Karts are available every day at IMPACT Speed Park during our advertised opening hours on a special course that's been designed for children to have fun in a safe environment while parents have peace of mind with total monitoring capability. Our introductory pricing is 300 baht for 10 minutes.
For further media inquiries, please contact
IMPACT Exhibition Management Co., Ltd.
Jintana Phongpakdee / Nattajit Boonyakard

Tel: 02-833-5061 / 02-833-5078
Email:

This email address is being protected from spambots. You need JavaScript enabled to view it.

/

This email address is being protected from spambots. You need JavaScript enabled to view it.